The place for all your professional internet solutions: website, e-mail, hosting. Our work with advertising agencies combined with our years of experience means we can design a high-quality website to suit your needs.
Together with an in-house designed CMS (content management system), you will have a site that you can easily update from anywhere in the world using the secure back office system.
Our service doesn't stop there. We work with you to develop custom-made software, enabling your website to grow to a fully-fledged internet application.
In addition, we offer narrowcasting with high-quality technologies.
Specialties

Narrowcasting, Web Design, Web Applications, Automation.
You can always arrange website hosting, domain registration and websites through us. But we go way beyond that. Tailor-made software and hardware combinations for your company. That is what we are all about. By working together, we'll find the best ICT solution for your needs.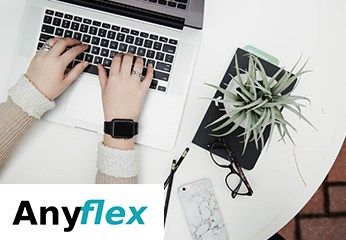 Stichting weekendschool: Toppers op zondag
"Toppers Op Zondag" offers young, motivated people who need a helping hand, the ability to expand their horizons on educational, socio-cultural and social matters. We offer the young people opportunities to look forward to the future, to self-develop and to discover more of the world. "What do you want to be, where are you good […]
Custom Solution
We are a business consulting firm providing custom advice, planning, and guidance to (start-up) entrepreneurs. We do this based on our knowledge in the fields of ICT, business administration, organisation science, and legal and financial matters. In addition to advice and guidance, we offer training courses, workshops, and knowledge sessions.
Stichting ARTwekkelo (SART)
SART (Stichting ARTwekkelo) aims to promote and facilitate the visual arts. SART creates and manages studio spaces for artists and designers. In addition, SART is developing the SmARTlab PLRD: a permanent, innovative place for artists, scientists, and entrepreneurs to work.
Theatermakerij Enschede
Theatermakerij Enschede offers theatre lessons to anyone between six and 21 years of age. You can participate in a variety of performances.
Element X Customs
At Element X Customs, we are a young and dynamic team with an innate sense of style, which we lend to graffiti & stencil art, laser printing, signage (stickers), screen printing, heat printing, and graphic design. Creativity, exclusivity & cooperation define our services. Are you creative and enterprising? Get in touch with us!
GLO Entertainment Live
GLO Entertainment Live | Arts Performance Skool is situated in the Zuid (South) building of the Performance Factory. This dance centre for young and old, from toddlers to seniors, is the place to develop your talent under professional guidance. Recreational dancing, demo team, and dance education are among the possibilities.