"We believe that an opera performance can alter your life. That's why we produce operas that connect and touch people. An opera narrates emotions that are familiar to all of us. And that's why we travel to perform at a theatre near you. We believe wholeheartedly that in a time of polarisation and negativity, culture provides hope and connection".
Nicolas Mansfield
director Nederlandse Reisopera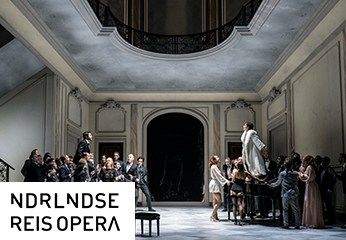 Aveleijn
Aveleijn offers care, support, treatment and advice to children, adolescents, adults and seniors with intellectual disabilities or poor social self-efficacy. Aveleijn offers people with intellectual disabilities a meaningful and challenging way to spend the day. The day centre has several departments, all with their own activities that meet the clients' needs; there is an art […]
InteraktContour
At InteraktContour, people who experience problems as a result of brain injury (for example, following a stroke, accident, or brain tumour) work on their personal goals. The activities they undertake are focused on training and developing the skills necessary to continue to perform daily activities independently.