Wijkraad De Bothoven (district council)
Wijkraad De Bothoven has been around since 2002. The purpose of the district council is to foster quality of life and cohesion in the De Bothoven district.
The district council is made up of residents from the De Bothoven district volunteering their time and services. Because it is run by volunteers, replies to e-mail or phone may sometimes take longer than a day. The district council works with various parties active in the district. These parties include: various healthcare organisations, entrepreneurs, the municipality of Enschede, local police, and the housing corporations Domijn and De Woonplaats.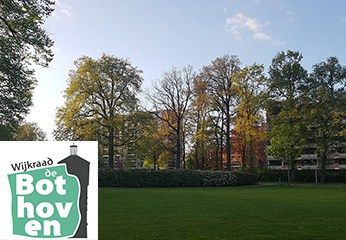 Hoge Bothofstraat 31-49
7511 ZA Enschede