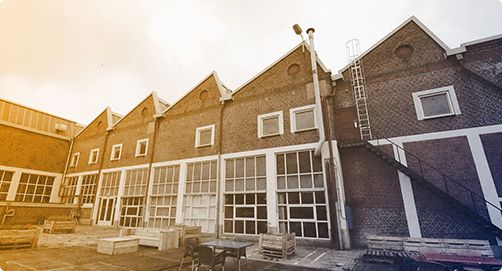 Introducing the Performance Factory
The Performance Factory is Enschede's new hotspot situated on a very special site: the former Polaroid factory site. The distinctive complex is situated in the De Bothoven district close to the city centre and is easy to reach. On the site that used to house weaving looms, and later the production of instant film, there is now a talent factory with a hip food hall, art, culture, crafts, entrepreneurship, and opportunities to exercise to your heart's content.
Rent a space?
Are you interested in renting space at the Performance Factory? Reserve your spot at www.workspace4u.nl
Organising an event?
Interested in organising an event? Contact Jan Krakers at j.krakers@domijn.nl
Book a sports venue?
Want to play soccer or padel? Book our speed soccer field or indoor padel court at www.pf-sport.nl